Head Master Deputy Deo PPSC 500+ New Jobs
The Department of Literacy and Education of Punjab School has submitted a requisition for 517 Headmaster and Senior Headmaster vacancies to the Punjab Public Service Commission (PPSC). The PPSC is expected to announce the availability of quality jobs for Head Teachers and Senior Head Teachers/Deputy District Education Officers in the coming months. Comprehensive details on the Headmaster vacancies will soon be made available on the official website of the PPSC. Interested candidates with a Master's or Bachelor's degree along with a qualification in B.Ed, M.Ed or MA Education are eligible to apply for the PPSC Headmaster position. It is anticipated that these positions will be advertised in March 2023.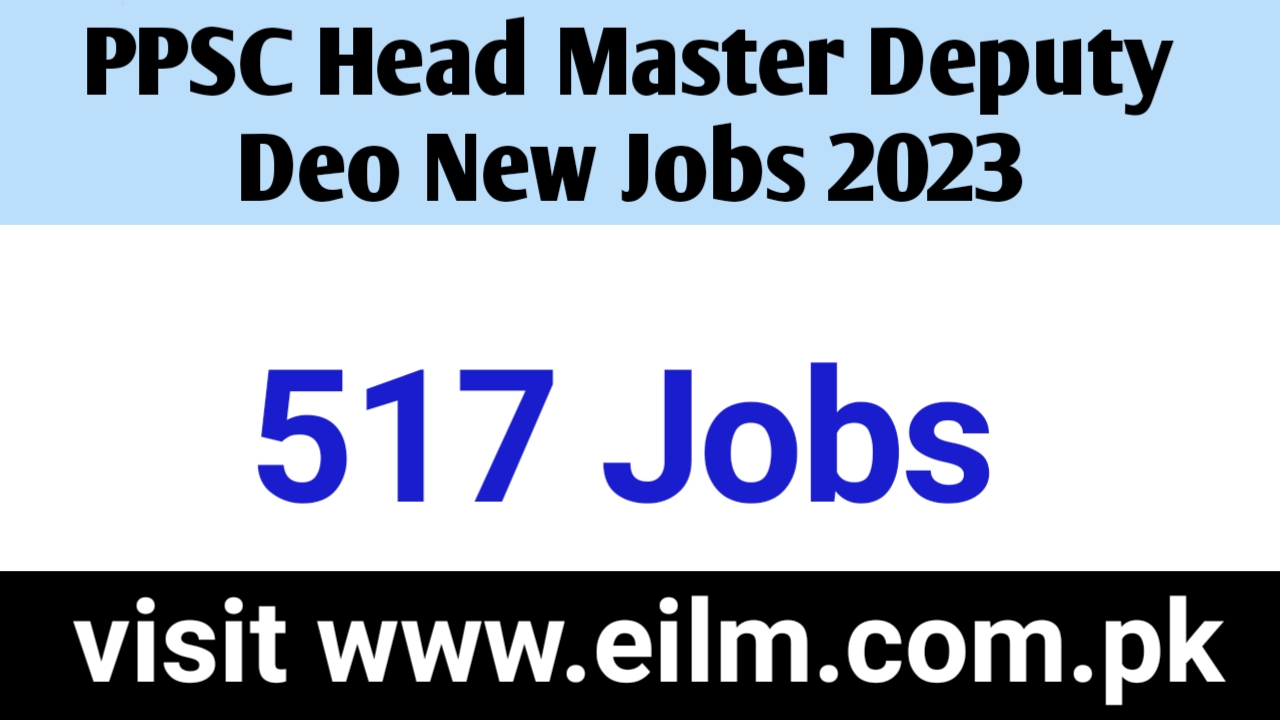 Head Teacher/Head Master Bps-17 PPSC Eligibility Criteria :
1) Candidates must have BS, Master or 16 years qualification in any field.There is no restriction on any degree and candidates from all backgrounds of education can apply for these jobs.
2)The candidates must also have degree in education field including B.ed , MA Education or M ed degree.
Head Master/Head Teacher Bps-17 PPSC Salary Details:
Candidates selected for Head Teacher/Head Master will be placed in BPS-17 pay scale, entitling them to a salary of approximately Rs. 71,000 per month.
Senior Head Teacher/Deputy Deo Bps-18 PPSC Eligibility Criteria:
1) Applicants must possess a Bachelor's, Master's, or 16-year degree in any field. There are no restrictions on any particular degree, and candidates from all educational backgrounds are eligible to apply for these jobs.
2) Additionally, candidates must hold a degree in the field of education, such as a B.Ed, M.A. in Education, or M.Ed degree.
3)The candidates must also have 5 years teaching experience or management adminstrative experience.