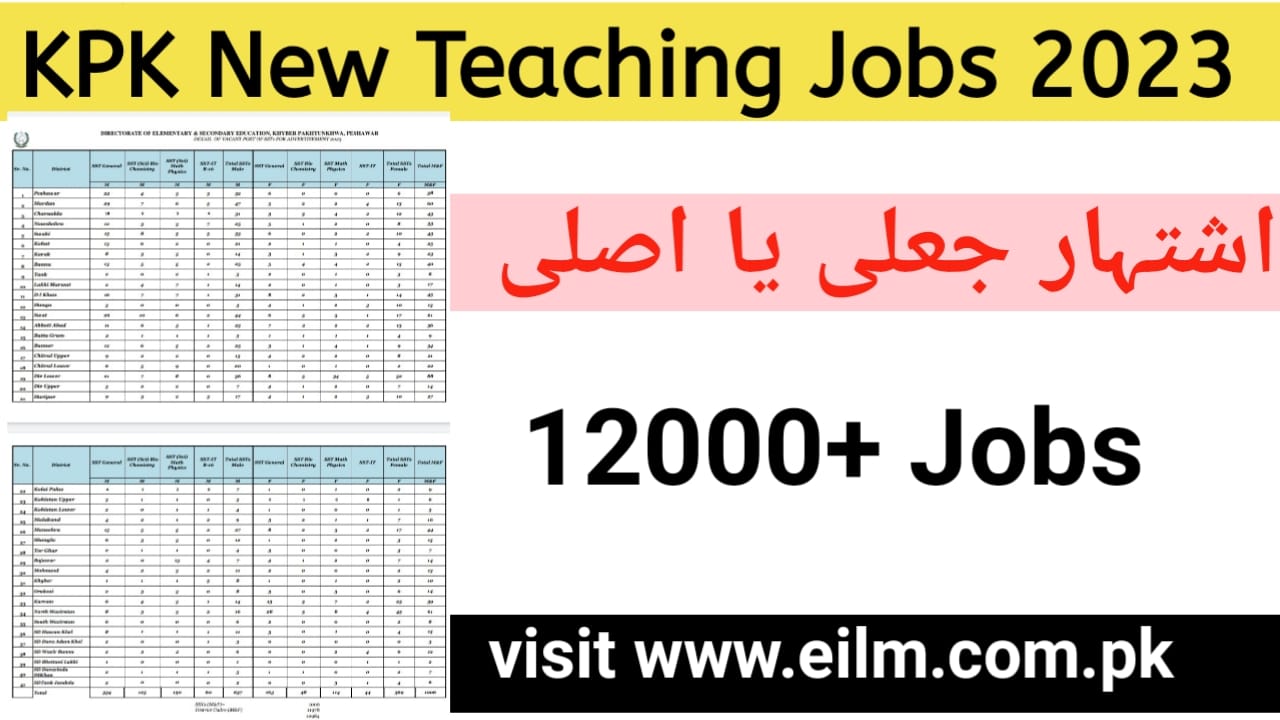 KPK 12000+ ETEA Teaching Jobs 2023
The Khyber Pakhtunkhwa (KPK) Directorate of Elementary and Secondary Education (DESE) has released an extensive notification specifying over 12,000 vacant teaching positions that will be officially announced by the Educational Testing and Evaluation Agency (ETEA) in 2023. These teaching vacancies cover a diverse range of roles, such as Secondary School Teacher (SST), Primary School Teacher (PST), Drawing Master (DM), Physical Education Teacher (PET), Computer Teacher (CT), and SST Information Technology (IT).
More than 12,000 teaching job opportunities are slated for announcement through ETEA this year in 2023, encompassing all teaching cadre positions, including SST, PST, DM, PET, CT, and SST IT. While ETEA has yet to issue the official advertisements for these positions, we've received comprehensive information about the vacant positions.
We understand that teaching job aspirants are eagerly anticipating this opportunity, and we kindly ask for your patience.In the coming days, ETEA will release the official advertisement along with complete details for these teaching vacancies, and we will provide you with all the information on our website. Please continue to visit our website for updates on KPK ETEA teaching jobs in 2023.
SST Vacant Post Details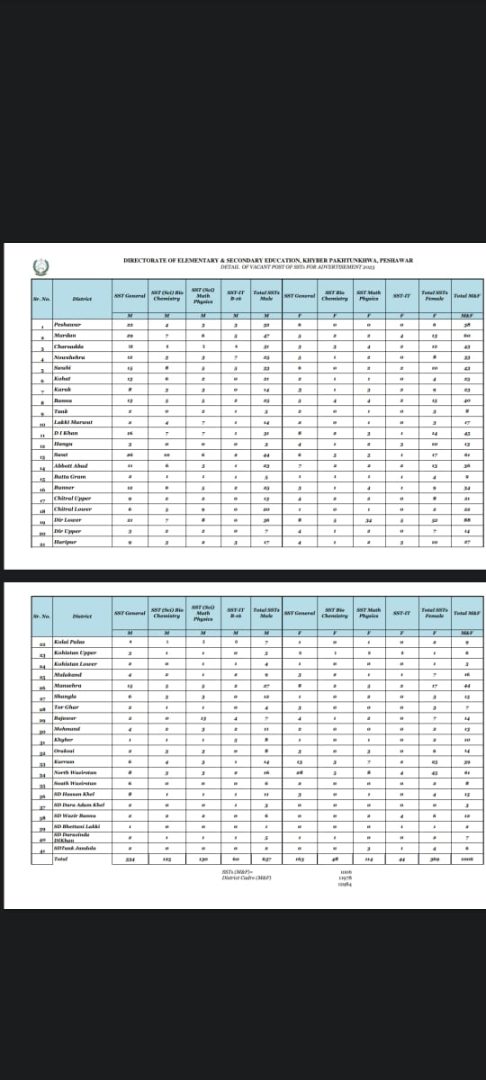 CT | PST | DM Vacant Post Details