Apply online via www.freeatta.kp.gov.pk for Free atta kpk scheme 2023
The Khyber Pakhtunkhwa (KPK) government has recently announced the launch of the Free Ata Scheme 2023, which can be easily accessed by visiting www.freeatta.kp.gov.pk. This initiative is aimed at providing assistance to the underprivileged individuals who are registered in the BISP database, and is particularly relevant for the Holy month of Ramadan. The Federal government has played a crucial role in facilitating this special package. Eligible candidates don't need to apply separately, as they will automatically be added to the list of potential beneficiaries based on their scores available on the BISP website. If you want to check your eligibility status for the Free Ata Scheme, simply visit www.freeatta.kp.gov.pk. Similarly Punjab has also announced free atta scheme and candidates have to send sms to 8070 to check their eligibility criteria.In this article you will get complete details about KP government free atta scheme and how to check your status.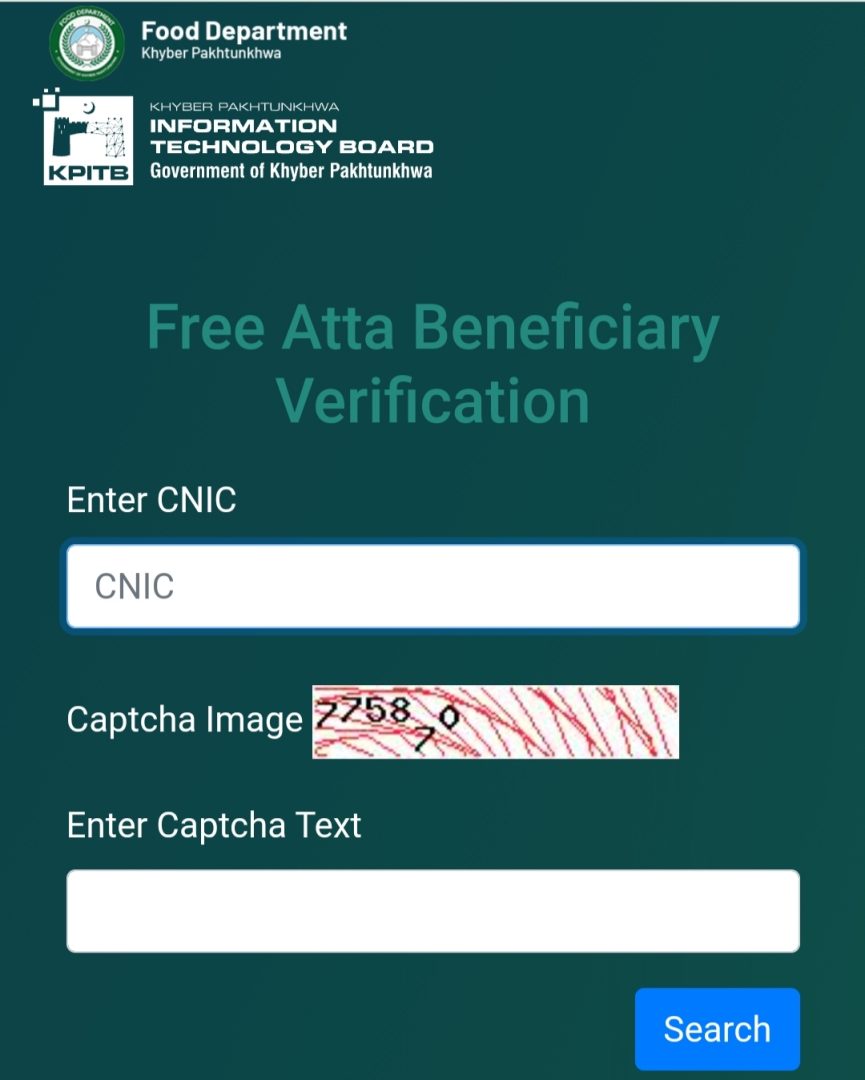 | | |
| --- | --- |
| Free Atta KP Govt Portal Pakistan: | free Atta Scheme Registration KPK |
| For Free Atta Eligibility Status | Click Here |
| Free Atta Portal Login: | Click Here |
| Registration Start: | 20 March , 2023 |
| Last Date: | 15 April 2023 |
Eligibilty Criteria For Free Atta Www.Freeatta.Kp.Gov.Pk
The Free Ata Ramadan Relief Package announced by KPK government is a program that offers support to individuals who are unable to afford basic necessities. The eligibility criteria for this program may vary depending on the utility stores that provide the package. But the citizen must be registered with BISP and must have score less than 60.To check your eligibility status simply visit www.freeatta.kp.gov.pk .The same free muft atta scheme is also announced by Punjab government and candidates can get information by sending cnic number to 8070 .Nevertheless, the following categories of individuals are typically considered eligible for the program:
Low-income families
‌Orphans and widows
‌People with disabilities
‌Elderly individuals
‌People who are unable to work due to illness or other reasons.
‌Must be registered with BISP
‌The monthly income must be less than 40000/ month.
If you're interested in checking your eligibility for the Free Ata Scheme, here are some detailed guidelines to follow:
1. To get started, visit the official web portal designed by the KP government for the Free Ata Scheme at https://freeatta.kp.gov.pk/.
2. On the homepage of the website, you'll find a box at the top where you need to enter your CNIC number.
3. Once you've entered your CNIC number, you'll be able to see your eligibility status for the scheme. If your name is included in the list of eligible candidates, you'll have to wait for the government offer to receive free Ata.
4. Unfortunately, if your name is not included in the list, you won't be able to avail the benefits of the Free Ata Scheme.
5. It's important to note that this scheme is exclusively for BISP registered citizens, meaning that candidates who aren't registered with BISP cannot receive free Ata.
6. For further queries and information about the scheme, you can visit the official website at www.freeatta.kp.gov.pk.
Offical Advertisment