Posted Date :
16 July 2023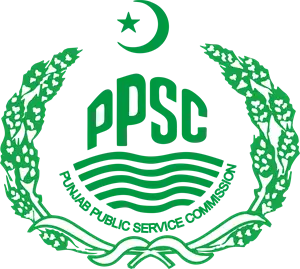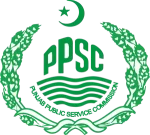 Punjab Public Service Commission announced 930 canal patwari jobs.The Irrigation Department Punjab has announced canal patwari jobs for the first time in irrigation department. This is golden opportunity for young graduates to grab canal patwari jobs in Punjab irrigation department. The candidates having FA FSC qualification are eligible to apply for Patwari jobs. The canal patwari will be recruited in Bps-11 and they will draw salary an equivalent to Bps-11. These jobs are not announced yet and will be announced soon by PPSC.For Canal Patwari test preparation roll no slips and complete details candidates are advised to visit frequently Punjab Public Service Commission i e
www.ppsc.gov.pk
.
930+ Canal Patwari PPSC Jobs-Apply Now via www.ppsc.gov.pk

Job Posted Date:
16-July-2023
Job Location/Domicile:
Lahore
Education Requirements:
FA , FSC ,BS or Master
Company:
Irrigation Department Punjab
Vacancies:
Multiple
Address:
Last Apply Date:
31-July-2023
Canal Patwari Jobs Eligibility Criteria:
The candidates having FA Fsc qualification are eligible to apply for canal patwari jobs. The candidates must be proficient in computer and should have good knowledge of computer.The candidates must have typing speed greater than 40 wpm. All candidates having BS or Master degree should apply for canal patwari jobs.if you have still any confusion regarding canal patwari qualification or eligibility criteria than you can also get guidance from this video.
Canal Patwari Jobs Study Material Test Preparation:
The Canal Patwari test will be conducted by Punjab Public Service Commission PPSC and PPSC will soon upload canal patwari jobs syllabus. As the basic qualifications for Canal patwari jobs is Only FA Fsc so therefore the candidates must have to cover
Class 9th
and
10th course notes
and books also. The class 9th and 10th complete study material is available on our website so go to Class 9th and 10th Categories to get notes and study material.
Canal Patwari Bps-11 Jobs Salary Details
The candidates selected for PPSC Canal Patwri jobs will be equivalent to Bps-11.So Canal Patwri candidates will draw Salary equivalent to Bps-11. The canal patwari Jobs starting salary is around about Rs 32000 to Rs 34000 per month. This is an average and estimated salary of Canal Patwari and it includes house rent, convenience allowance, medical allowance and other allowances.
How To Apply for Canal Patwari Bps-11 Jobs via www.ppsc.gov.pk .
To apply online for canal patwari jobs first of all candidates have to create online account on Punjab Public Service Commission PPSC Website.
‌To create PPSC online account enter your name password and email and click on sign up option.
‌Once PPSC account created successfully now login to PPSC account.Now to complete ppsc online apply enter all your details i e your personal, academic and experience details.For canal patwari jobs no experience details is required‌.
Carefully select name of your desired i e canal patwri and if you have made any mistake you cannot edit it later on.
Once you successfully apply for canal patwri jobs than download PPSC Challan form.
PPSC Challan fee can be submitted through Easy paisa and Jazz Cash .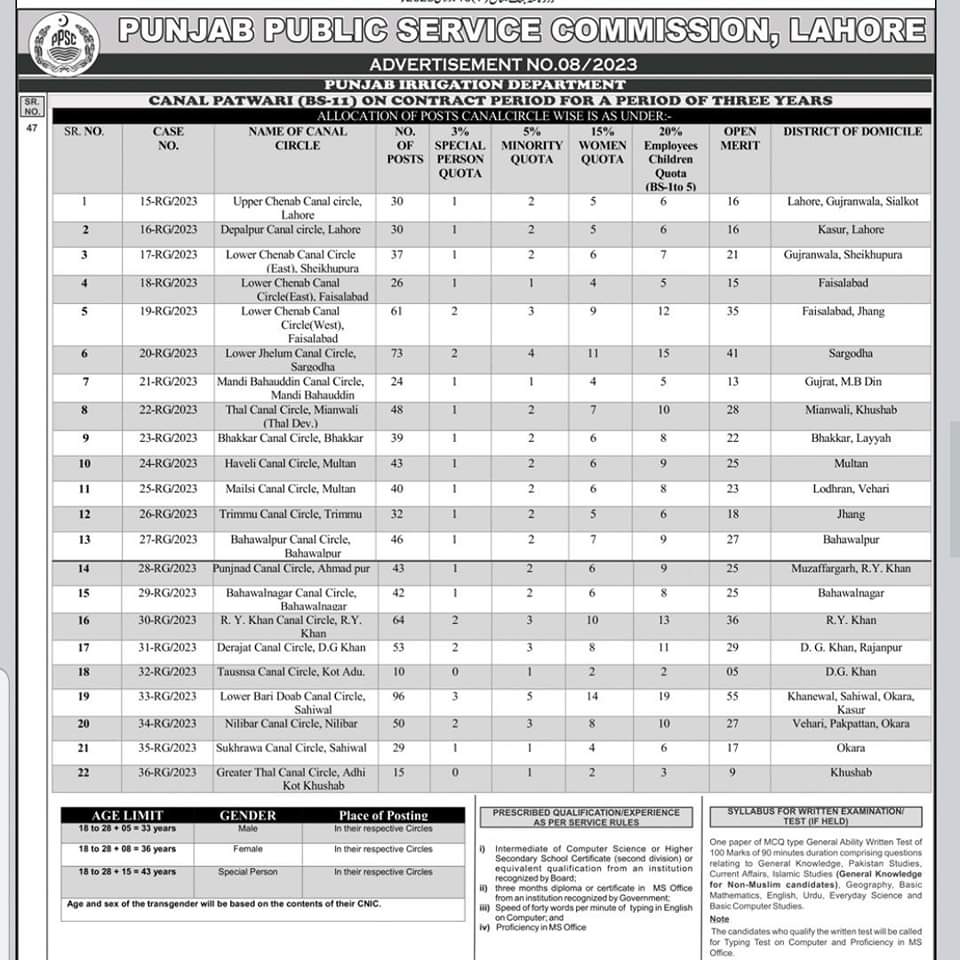 PPSC Upcoming Canal Patwari Jobs 2023 Official Advertisement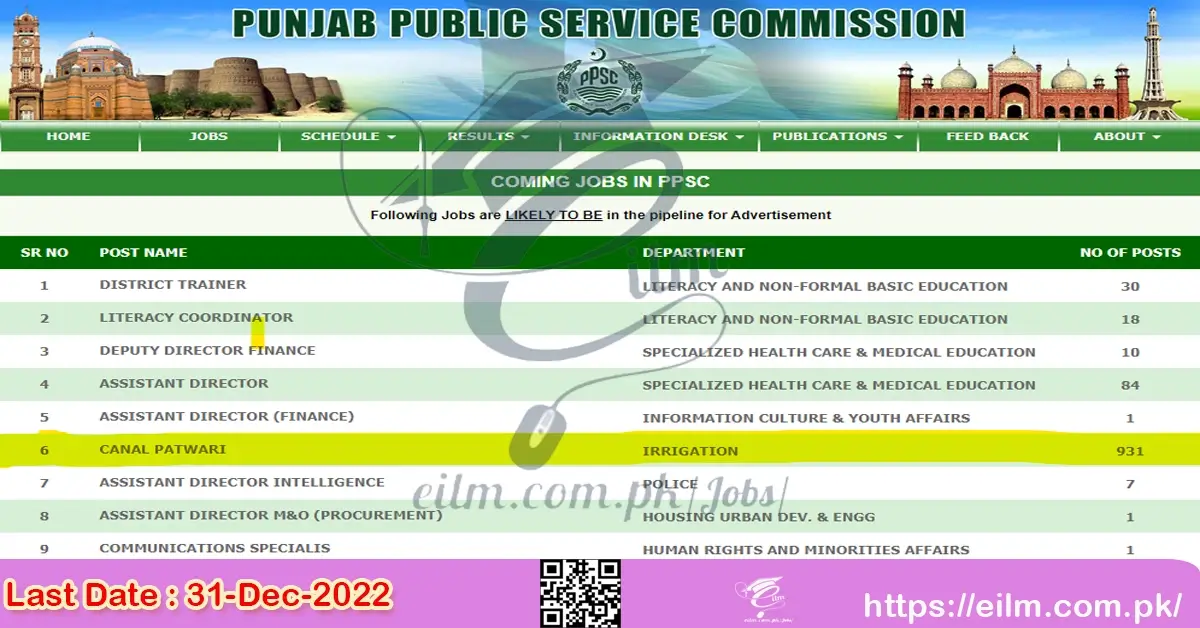 What is the Scale of Canal Patwari in Pakistan?
Canal Patwari Scale in Pakistan is BPS-11. The candidates selected for Canal Patwari Jobs earns Rs 3200 to Rs 34000 Per month salary.
What is basic salary of Patwari in Punjab?
As the Pay scale revised in 2022, so now according to new revised pay scales Canal Patwari will draw Basic pay salary Rs 21,803 equivalent to Bps-11.The total salary of Patwari in Punjab by adding all allowances is Rs 32000 to Rs 34000 per month.
How can I become Parwari in Punjab?
The Candidates who wants to become Canal Patwari must have to clear the following exams
1.Candidates have to successfully PPSC Canal patwari Test .
2.The candidates have to qualify PPSC interview for Canal patwari Job.
Can 12th Pass apply for Canal patwari in Haryana?
The candidates who wants to apply for Canal Patwari Jobs must at have at least 12th pass or intermediate qualification.But candidates of higher qualification are also eligible to apply for Canal Patwari Jobs 2023.
Join EILM.COM.PK Learning Program
A student's also look the latest Posts,and go to Blog for the Latest Stories,
Discoveries, Fun Activities, Exam Tips, and more.