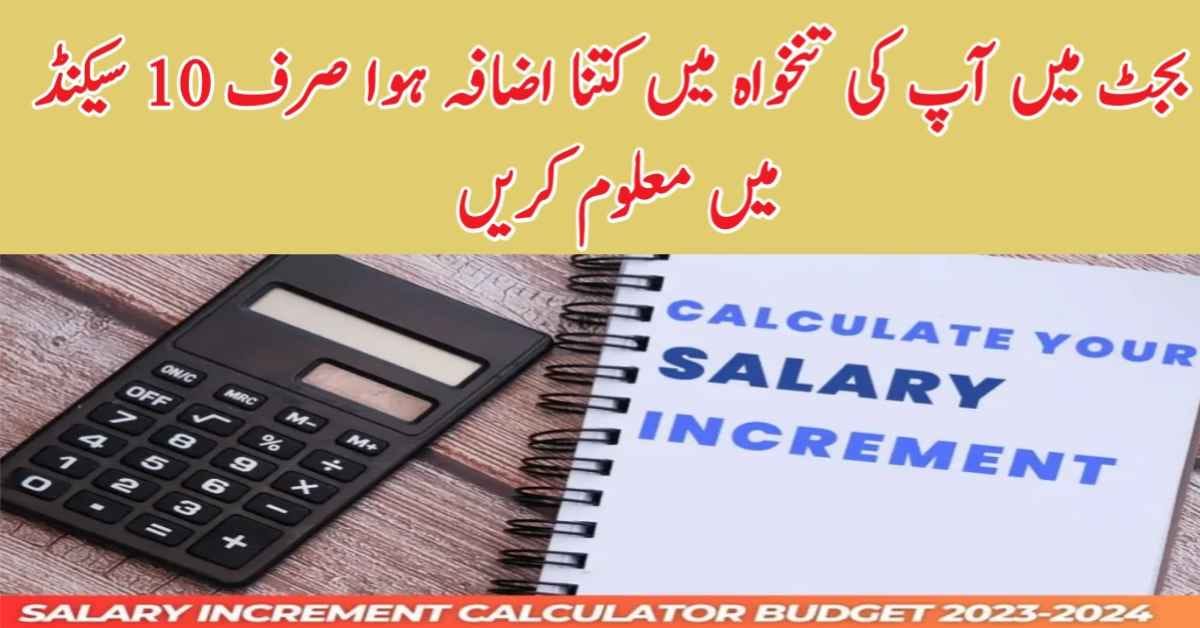 Salary Increment Calculator 2023-2024
Dear Member Input Your Salary To Show The Increment In Your Salary As Per Budget 2023 -2024
The recently announced Budget 2023-24 includes a significant increase in salaries for government employees and pensioners. The government has introduced a reasonable increment in the form of Adhoc Relief Allowance for both lower and higher grade employees. According to the budget, there will be a 35% increase in salaries for employees in Basic Pay Scales (BPS) 01 to 16, while for employees in BPS 17 and above, the increase will be 30% of their current basic pay.
To assist in calculating the salary increment, we have developed a user-friendly Salary Increment Calculator. By using this calculator, you can easily determine the percentage increase in your salary due to the Adhoc Relief Allowance. The process is simple and straightforward, requiring only three steps to obtain the result.
Experience the convenience of our calculator by inputting your data and obtaining the desired result with just one click. Stay informed about the increase in your salary with the help of this efficient tool.
Calculate your Salary Increment as per Budget 2023-2024
How To Use Salary Increments Calculator
Introducing our innovative "Salary Increment Calculator," designed to determine the percentage increase in your salary based on the Adhoc Relief Allowance announced in the Federal Budget 2023-24.
With just three simple steps, you can input your data into this calculator and obtain instant results revealing your salary increment. Experience the convenience and efficiency of our user-friendly tool to unlock valuable insights regarding your increased earnings.