Class 10 Chemistry Acid Base and Salts Notes Punjab Curriculum
Acid Base and Salts MCQ`s ,Short Questions and Long Questions Free PDF Notes Punjab Curriculum
Chemistry Chapter 10 : Acid Base and Salts Complete Notes MCQ`s, Short Questions and Long Questions
" Gaining knowledge ,is the first step to wisdom,Sharing it ,is the first step to Huminity"
Key Points of Chapter 10 Acid Base and Salts:
Strong acids or bases ionize completely in water while weak acids and bases ionize partially.
According to Arrhenius concept, acids produce H+ ions in aqueous solution while bases produce OH- ions in aqueous solution.
According to Bronsted-Lowry concept, acid are proton donor and bases are proton acceptor, so this concept is applicable to non-aqueous solutions.
A substance that can behave as an acid as well as base depending upon the nature of other substances is called amphoteric.
According to Lewis concept; acids are electron pair acceptors and bases are electron pair donors.
The product of any Lewis acid base reaction is a single specie called adduct.
"p" scale is the conversion of very small figures into positive figures by taking the common logarithm of the small figure and multiplying it with-1.
pH scale is the negative logarithm of concentration of hydrogen ions.
A substance having pH less than 7 is acidic while a substance having pH more than 7 is basic. A substance of pH 7 is called neutral.
Salts are ionic compounds made up of metallic cation and non-metallic anion.
Different methods for the preparation of soluble and insoluble salts have been discussed.
Normal salts are made up of cations of strong bases and anions of strong acids.
Acidic salts are made up of cations of weak bases and anions of strong acids.
Class 10th Notes Punjab Board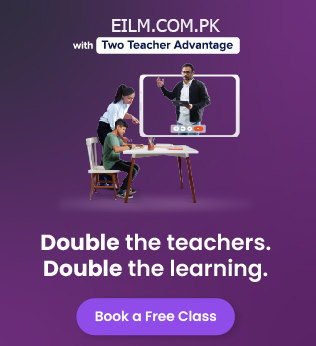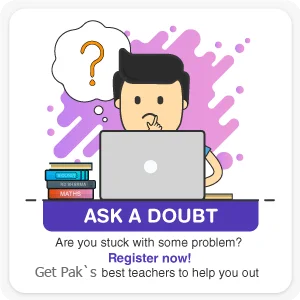 Join EILM.COM.PK Learning Program
A student's also look the latest Posts,and go to Blog for the Latest Stories,
Discoveries, Fun Activities, Exam Tips, and more.