Class 10 Chemistry Chemical Industries Notes Punjab Curriculum
Chemical Industries MCQ`s ,Short Questions and Long Questions Free PDF Download Punjab Curriculum
Chemistry Chapter 16 Chemical Industries Complete Notes MCQ`s, Short Questions and Long Questions
" Gaining knowledge ,is the first step to wisdom,Sharing it ,is the first step to Huminity"
Chapter 16 Chemical Industries Notes Key Points
Metallurgy is technique by which metals are extracted from their ores.
Concentration is a separating technique in which mineral is separated from gangue.
Sodium carbonate is manufactured by Solvay's process. The raw materials used in this process are sodium chloride, carbon dioxide and ammonia.
Ammonical brine is prepared by dissolving ammonia gas in sodium chloride
solution. When this solution is carbonated; first NH4HCO3 forms, which reacts with NaCI to form NaHCO3.
NaHCO3 on heating produces Na2CO
Urea is manufactured from ammonia and carbon dioxide. First Ammonia and
carbon dioxide react to form ammonium carbamate. On evaporation, it dehydrates to form urea.
Petroleum is a complex mixture of hydrocarbons. It forms by the decomposition of dead animals and plants buried under the Earth's crust.
Crude oil is pumped out and then refined in the refineries. Refining is carried out by fractionaldistillation on heating crude oil at 400°C.
The important fractions of petroleum are; petroleum gas, petroleum ether, petrol, kerosene oil, diesel and fuel oil.
The residual oil is heated above 400°C to produce lubricants, paraffin wax, asphalt and petroleum coke.
Class 10th Notes Punjab Board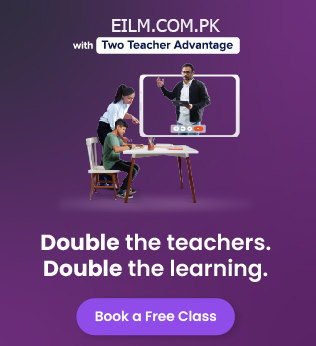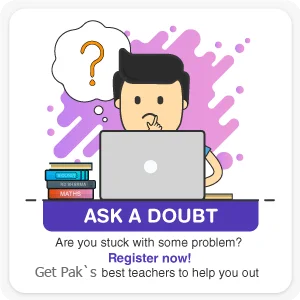 Join EILM.COM.PK Learning Program
A student's also look the latest Posts,and go to Blog for the Latest Stories,
Discoveries, Fun Activities, Exam Tips, and more.