Class 10 Chemistry Biochemistry Notes Punjab Curriculum
Biochemistry MCQ`s ,Short Questions and Long Questions Free PDF Download Punjab Curriculum
Chemistry Chapter 13 : Biochemistry Complete Notes MCQ`s, Short Questions and Long Questions
" Gaining knowledge ,is the first step to wisdom,Sharing it ,is the first step to Huminity"
Key Points of Biochemistry Notes Punjab
Carbohydrates are polyhydroxy aldehydes or ketones. They are classified as monosaccharides, oligosaccharides and polysaccharides.
Monosaccharides are unhydrolyzable consisting of 3 to 9 carbon atoms. They are sweet, crystalline solids soluble in water.
Oligosaccharides hydrolyze to give 2 to 9 units of monosaccharides. They are also sweet, crystalline solids soluble in water.
Polysaccharides consist of hundreds to thousands of monosaccharides. They are tasteless, amorphous solids insoluble in water.
Carbohydrates are naturally synthesized macromolecules. They are found in fruits, vegetables, cereal foods and milk.
Carbohydrates are main source of energy.
Proteins are nitrogenous compounds made up of amino acids. Thousands of amino acids are bonded through peptide linkage to form proteins.
Sources of animal proteins are meat, butter, chicken, fish and eggs.
Proteins are used by human beings as they are essential to form protoplasm.
Lipids are macromolecules made up of fatty acids. They are oils and fats.
Fatty acids are long chain saturated or unsaturated carboxylic acids.
Lipids are high energy compounds. They are synthesized naturally by animals, plants and\ microorganisms.
Nucleic acids are long chain molecules made up of nucleotides.
Deoxyribonucleic acid (DNA) is a long double stranded molecule and is responsible for transmitting genetic information to next generations.
Ribonucleic acid (RNA) is a single stranded molecule. It is responsible for formation of proteins.
Vitamins are necessary growth factors. They are divided into two types:
Fat soluble (A, D, E and K) and water soluble vitamins (B complex and vitamin C).
Vitamins play a significant role for proper growth and development of our body.
Class 10th Notes Punjab Board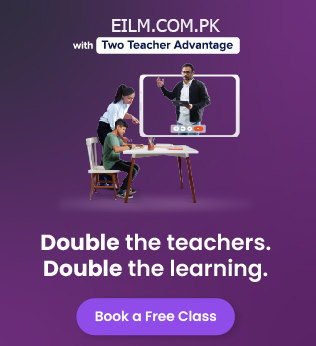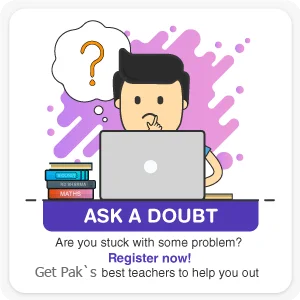 Join EILM.COM.PK Learning Program
A student's also look the latest Posts,and go to Blog for the Latest Stories,
Discoveries, Fun Activities, Exam Tips, and more.